Barnsley - Bannatyne Health Club
Physiotherapy is a recognised medical profession that can help you to elevate your health by restoring movement and function to the body if you are affected by injury, illness, disability or pain.
Your Ascenti physiotherapist will achieve the best results possible by using our distinct clinical philosophy, which means combining a variety of different therapies and techniques to get you back to your best. 
Our Barnsley clinic has specialist services available to all patients including women's health, occupational health advice and sports rehab.
Whether you have a severe problem or a small irritation, our physiotherapists can help you to feel better. We help people of all ages and backgrounds, with a broad range of fitness levels and wellbeing goals, and our physios can help with many different issues, including:
- Injuries or sudden pain, such as if you hurt yourself playing sports or lifting incorrectly.
- Minor day to day issues, for example if you are in pain when you are at work or driving.
- Maximising sporting performance and preventing injury.
- General mobility and helping you to move around more easily.
- Recovery and rehabilitation following hospital care, bed rest or surgery.
- Chronic (long-term) musculoskeletal conditions, such as arthritis or osteoporosis.
- Any kind of disability or impairment affecting mobility or muscle movement.
Our treatments include:
- Soft tissue massage
- Joint mobilisation
- Biomechanics & orthotics
- Exercise therapy
- Lifestyle advice
More about our treatments & services
How to find your clinic
Our clinic is situated in the Bannatyne Spa Barnsley. This is a five minute drive from the Alhambra Shopping Centre in central Barnsley or a 15 minute drive from Meadowhall Shopping Centre.
Parking
Parking is available at the clinic.
Other transport options
Buses stop on Barnsley Road, and Dodworth railway station is 0.3 miles from the clinic.
Accessibility
There is disabled access into the building and treatment room. Disabled parking is available in the clinic car park.
What to do on arrival
Please report to reception on arrival.
Useful contact information
Please call us directly on 0330 678 0850 if you need to speak to us about your appointment.
About us
Ascenti clinicians combine traditional physiotherapy practices with contemporary hands-on techniques. This means using what we call manual therapies such as soft-tissue massage, alongside cognitive therapies to address how the mind and lifestyle factors can influence your physical wellbeing.
All Ascenti physiotherapists are our own employees, not independent contractors, and every physiotherapist is registered with the Health Care Professions Counsel (HCPC) and the Chartered Society of Physiotherapy (CSP). 
This helps us to maintain consistently high standards and keeps us on the cutting edge of the latest technologies and treatments.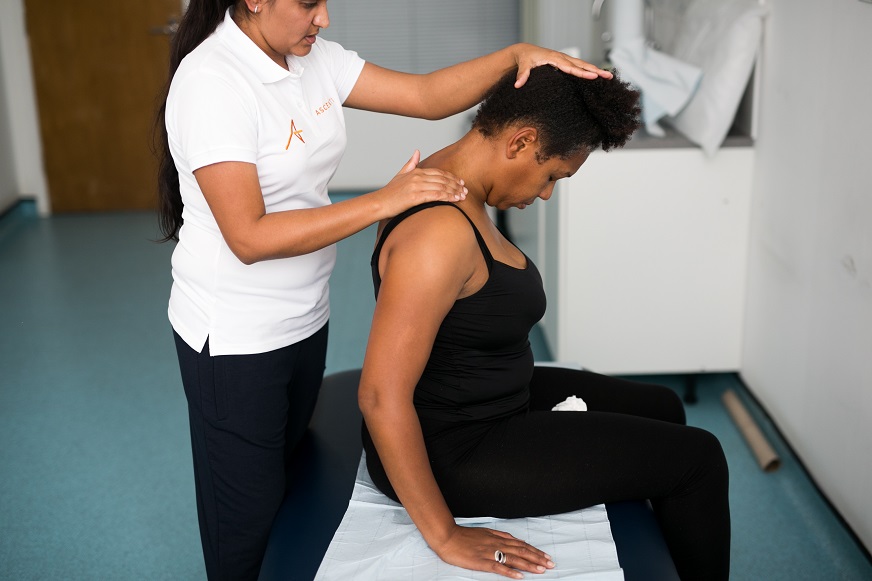 Barnsley Road, Dodworth, Barnsley, S75 3JT
Give us a call: 0330 678 0850
Send us a message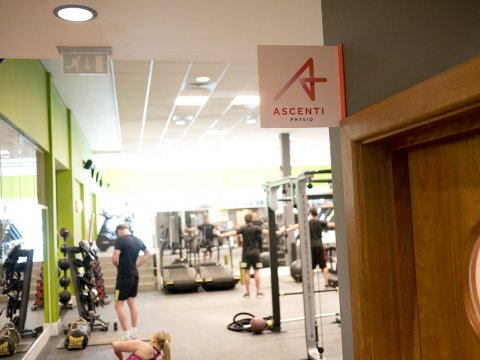 Choose the most relevant option for you
Prices
You're a new or existing customer looking to pay for treatment yourself or with private medical insurance. Prices vary based on additional services and location.
Appointment length - 30 minutes
Recognised by these Insurers and many more: