Physiotherapy self-referral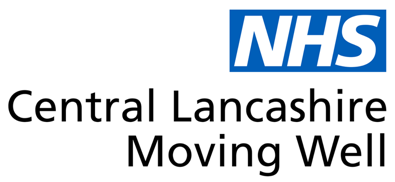 Welcome to the Central Lancashire Moving Well self-referral form.
Our team of experts will assess your referral to ensure you are on the most suitable treatment journey for your injury or condition – whether that's via a face to face appointment, in a group class setting or with one of our Extended Scope Practitioners for a specialist assessment.
If you are considering physiotherapy as a treatment option for your current symptoms, we recommend first visiting the NHS physiotherapy page. 
Here you will find an overview of what physiotherapy is and when it can be used to help people with bone, joint and soft tissue complaints. You will also find some useful self-care advice that may assist in your recovery without the need to see a physiotherapist.
If you would like to self-refer to physiotherapy please complete the below form or speak with our customer service team on 01772 520900.
To use this service you must be a patient registered with a Preston, Chorley or South Ribble GP practice and be 16 years of age or older.
Please note: This referral option is not available if you are already being seen within the Central Lancashire Moving Well service or your referral is regarding a neurological, paediatric, respiratory, obstetric or gynaecological condition or you have a fracture or infection. Should you have one of these other conditions, please contact your GP.