Farringdon
How to find our Farringdon physiotherapy clinic
The Terapia Consultancy is based in a little courtyard at the corner of where Topham Street and Coldbath Square meet. Topham Street is a side road off the main Farringdon Road A201.
If you are walking down the hill (coming from King's Cross railway station direction), opposite the NCP car park is Topham Road with the deli Gazzano & Son on the corner. Turn right here and Coldbath Square will be in front of you. Head forward and go through the grey gates.
If you are walking up the hill (coming from Farringdon station direction), walk past the McClaren construction site up towards Baker's Row which is opposite the NCP car park. Turn left here and walk beside the Eagle Pub, then make an immediate right into the alley. Coldbath Square will be on your left, then go through the grey gates. Please be careful if using SatNav as it will take you to 'Baker's Row' which is behind our clinic.
Our treatments include manual therapies such as soft-tissue massage, joint mobilisation and exercise therapy, and cognitive therapies and lifestyle advice. Our Farringdon clinic has specialist services available to patients including sports rehabilitation, workstation assessments, postural rehabilitation and ergonomic advice. 
Parking
There is limited street parking on Coldbath Square near the clinic which is pay-by-phone only, otherwise the nearest parking is at the NCP car park on Farringdon Road.
Other transport options
Buses stop on nearby roads to the clinic. Farringdon railway station is approximately 0.8 miles and King's Cross station is 1.6 miles from the clinic.
Accessibility
There is no disabled or wheelchair access to the building or our treatment room.
What to do on arrival
o gain access to the clinic please enter '9G' (Physio World) into the buzzer system.  The treatment room is at the end of the corridor on the ground floor.  Pushchairs - Pushchairs of children aged 3+ please could they be left at the entrance due to space. Please Note:-Face masks must be worn at all times.
Useful contact information
Please call us directly on 0330 678 0850 if you need to speak to us about your appointment.
You can find out more about our central London physiotherapy clinics here.
About Ascenti
Ascenti clinicians combine traditional physiotherapy practices with contemporary hands-on techniques. This means using what we call manual therapies such as soft-tissue massage, alongside cognitive therapies to address how the mind and lifestyle factors can influence your physical wellbeing.
Physiotherapy is a recognised medical profession that can help you to elevate your health by restoring movement and function to the body if you are affected by injury, illness, disability or pain. Your Ascenti physiotherapist will achieve the best results possible by using our distinct clinical philosophy, which means combining a variety of different therapies and techniques to get you back to your best. 
At Ascenti we use traditional physiotherapy practices as well as techniques from related specialisms such as Orthopaedic Medicine, Biomechanics, Osteopathy and Psychology.
Top physiotherapists to elite sportsmen and women founded our business and continue to lead us today, constantly shaping and improving our clinical approach. This is where our keen emphasis on manual therapies and speedy results originated from.
More about our treatments & services
All Ascenti physiotherapists are our own employees, not independent contractors, and every physiotherapist is registered with the Health and Care Professions Council (HCPC) and the Chartered Society of Physiotherapy (CSP). 
This helps us to maintain consistently high standards and keeps us on the cutting edge of the latest technologies and treatments.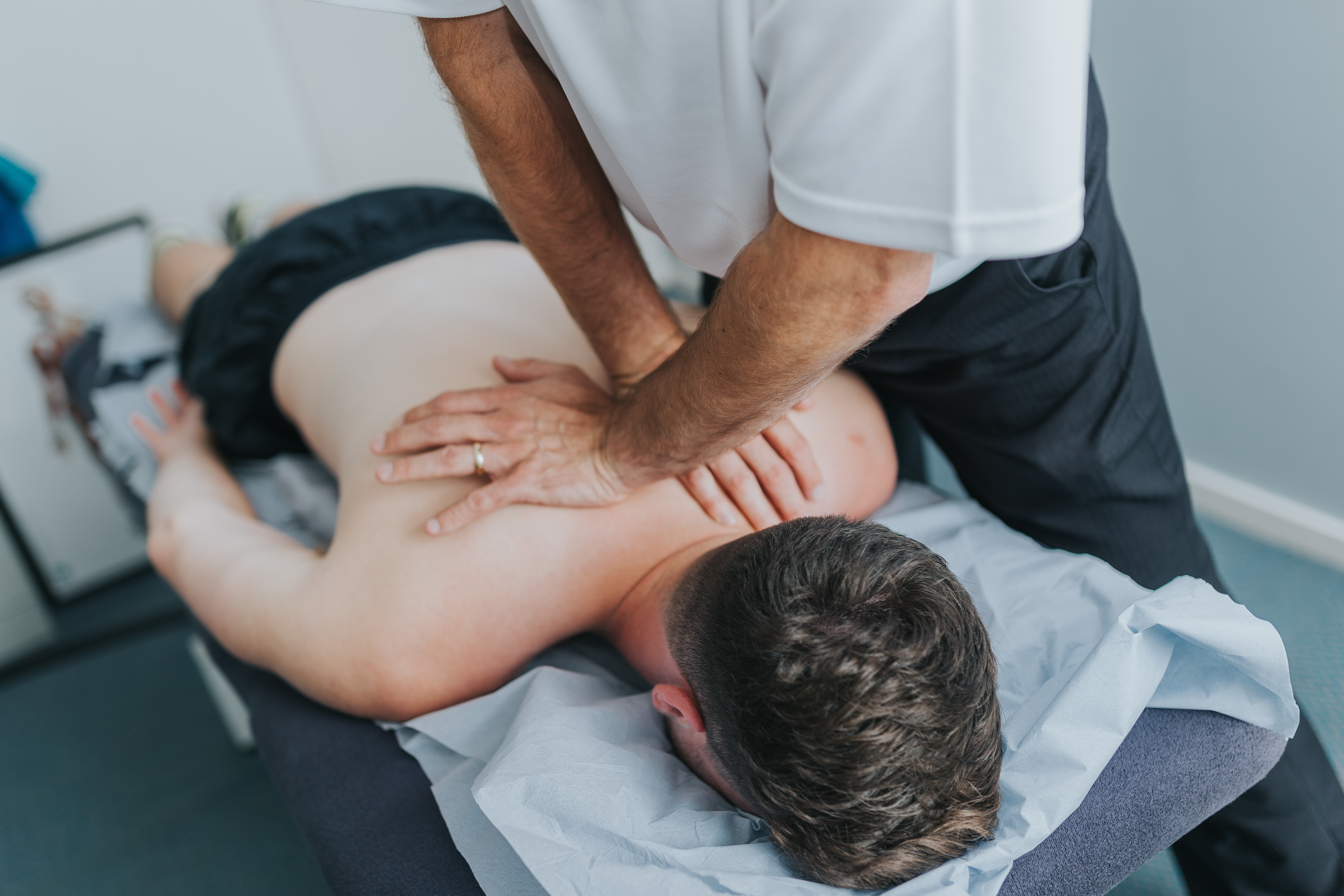 9 Coldbath Square, Farringdon, London, EC1R 5HL
Book now
Give us a call: 0330 678 0850
Send us a message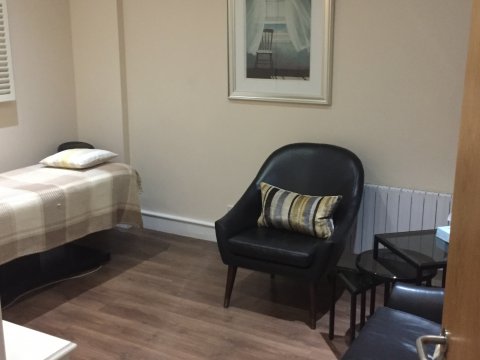 Choose the most relevant option for you
Approved by all major insurers
General
What is physiotherapy?
Physiotherapy is a recognised medical profession that can help you to elevate your health by restoring movement and function to the body if you are affected by injury, illness, disability or pain.
Learn more about physiotherapy and how it can help you.

What qualifications do your physiotherapists have?
Ascenti physiotherapists are recognised medical professionals who have completed a degree and hold a valid certificate with the Chartered Society of Physiotherapy (CSP).

Is physiotherapy safe?
We uphold the highest standards of safety and take our responsibilities as a healthcare provider seriously, which is why we are a trusted partner to more than 40 NHS organisations and 200 private businesses. Learn more about quality and safety at Ascenti.
How can I give feedback about my experience with Ascenti?
Please share your feedback with us using our compliments and complaints page.

Preparing for your appointment
What should I wear?
With your consent, you may be asked to remove or move clothing so that they can easily access and treat the area concerned. For this reason, it is better to wear loose and comfortable clothing that can be easily taken off or moved.

For example, if you are attending for a problem with your legs, you may wish to bring a pair of shorts. For assessment of your neck or arms, a strappy or sleeveless top may be useful.

If for religious or personal reasons you are not happy to undress, please inform your physiotherapist who will be able to adapt the treatment if necessary.

Can I bring my children with me to my appointment?
Yes, you can bring children and minors to the appointment with you. They will have to join you in the treatment room.

Do I need to bring any form of ID?
No. You do not need to bring any ID to your appointment.

Treatment - what to expect
What will happen at my initial assessment?
Your physiotherapist will ask you to tell them as much as you can about the issues that you are experiencing.

They will need to assess you and look at the area of your body causing you problems, so you should be prepared to remove some clothing if necessary.

Your physiotherapist will explain what your issue or injury is likely to be and the ways that we can help to treat the problem.

There may be some time for treatment at the end of the session, but this will depend on your condition.

What will happen at my follow up appointments?
Your physiotherapist will only have time to focus on one or two issues at each of your follow up appointments, so you should talk to them about what is a priority for you.

At the start of every appointment your physiotherapist will ask if there have been any changes since your last visit.

Most of your appointment will be spent treating you – learn more about treatment with us.

Depending on your personalised treatment plan, this may mean your physiotherapist using techniques such as soft tissue massage or helping you to build strength through exercise therapy.

How long do appointments last?
If you are pay as you go or private customer your initial assessment will last around 30 minutes and follow up treatment sessions will also last around 30 minutes each.

How will I feel after the treatment session?
Your treatment with us is likely to include manual therapies, such as soft-tissue massage and joint mobilisation.
Many people report feeling an immediate sense of relief during and after these treatments, but it is also common to experience some discomfort, such as:
• Pain or tenderness around the area
• The feeling of heat or warmth
• Irritation or redness
Initial discomfort like this is completely normal and you should feel better after three days.
Your physiotherapist will give you advice about how to manage post therapeutic effects, which may include avoiding any strenuous activity and applying ice to the area.

How long should I wait between appointments?
Your physiotherapist will be able to advise