We are excited to announce a new partnership with leading wellness providers the Light Centre that will see our customers benefit from access to a diverse range of wellbeing services and clinical specialists. 
This new partnership means that Ascenti now has a network of more than 50 directly employed physiotherapists working from 40 clinics across Greater London. 
The Light Centre has three venues across London - Belgravia, Monument and Moorgate – with another beautiful, bespoke location due to open on Marylebone High Street in January. As well as providing high-end treatment rooms, they also offer a wide variety of therapies and classes onsite and online, including Yoga, Pilates and mindfulness.
Olga Allon, Light Centre CEO, commented: "We are extremely excited to have Ascenti physio join us as a partner business across multiple sites at the Light Centre. We pride ourselves in working with whom we believe are the best in wellness, and a key partnership with Ascenti only goes to reinforce that.
"The Light Centre provides quality and well-located wellness facilities for Ascenti to continue to grow and offer their services to a wider audience. We look forward to strengthening this partnership further as they will also join us at our newest Light Centre launching in January on Marylebone High Street."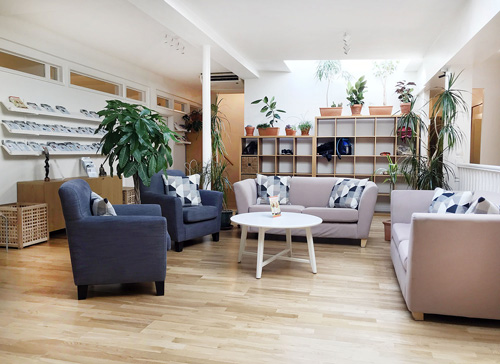 Both the Light Centre Monument and Belgravia are in central locations with excellent transport links close by, giving patients access to convenient and flexible pay-as-you-go physiotherapy in Central London.
Angela Shott, Head of MSK Performance, says: "Our partnership with the Light Centre is a great opportunity to expand our Central London presence while facilitating Ascenti's mission to help people elevate their health and live active lives. 
"As well as providing beautiful clinic spaces for our customers to enjoy, this partnership gives our customers easy access to a wide range of other holistic services. We are excited to be working with a business that has such a shared vision and ethos towards wellness and are looking forward to building on this partnership in the new year."
To celebrate the launch of this new partnership, we are offering Light Centre customers at Belgravia and Monument £5 off their first appointment with Ascenti. This offer will be available throughout November by using the code 'LightCentrePhysio' when booking online, or by calling 0330 678 0850. 
If you are a business looking for network MSK physiotherapy services in London, please contact us for more information.