Ascenti was shortlisted with Nuffield Health, Lifetime Training and MS Amlin, but scooped the coveted training award on account of our trailblazing clinical development programme for physiotherapists. 
In 2018/19 we revisited our training function, making a significant investment in the expansion of our training team, new digital resources and our clinical development and pay structure. 
The ceremony was hosted by comedian Jo Brand, who announced the winning awards recognising excellence and innovation across the healthcare sector throughout 2019. 
Our Managing Director, Kevin Doyle, commented: "I am thrilled that we won the Excellence in Training award. As a trained physiotherapist myself, empowering our clinicians to be the best that they can be is something that is close to my heart. 
"This award has only been possible thanks to the amazing commitment and energy of our Clinical Development Team, Regional Development Leads and Clinical Mentors, who deliver this work on a day to day basis."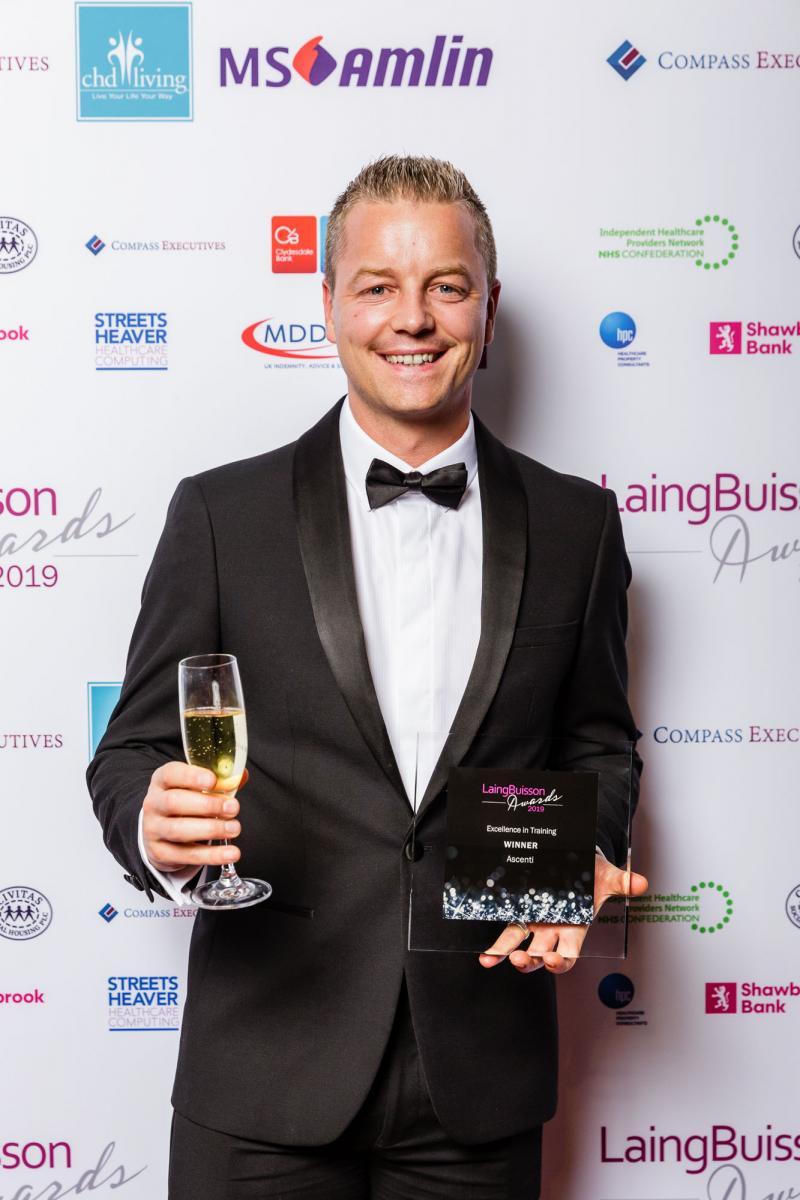 CEO of Ascenti, Stephanie Dobrikova, added: "This award is well deserved recognition for the amazing work of our Clinical Development Team throughout 2019. It demonstrates our commitment to delivering the highest standards possible across all that we do.
"We can say with absolute confidence that we are offering the best training curriculum for physiotherapists in the UK beyond university and that Ascenti is an exciting place to be for talented physiotherapists."
 
You can learn more about the awards and view other winners at: laingbuissonawards.com