On Saturday 19 October 2019 Ascenti physiotherapists Kirsty Lee and Alexandra Stead, who work in the Yorkshire region, stepped into a plane and jumped out of it at a 10,000-foot altitude over Nottingham. 
As they both prepared to experience one of the biggest adrenaline rushes in life, they organised several fundraising activities to help raise money for the charity, including a bake sale for their peers and free physio sessions at local gyms. 
The pair raised a total of £1,217.  
Another team of Yorkshire physiotherapists took part in the Simplyhealth Great Birmingham Run on Sunday 13 October 2019.
Rob Hardiman, Jonny Scattergood and Dan Stolworthy ran a 13.1 mile course and raised over £400 for Mind.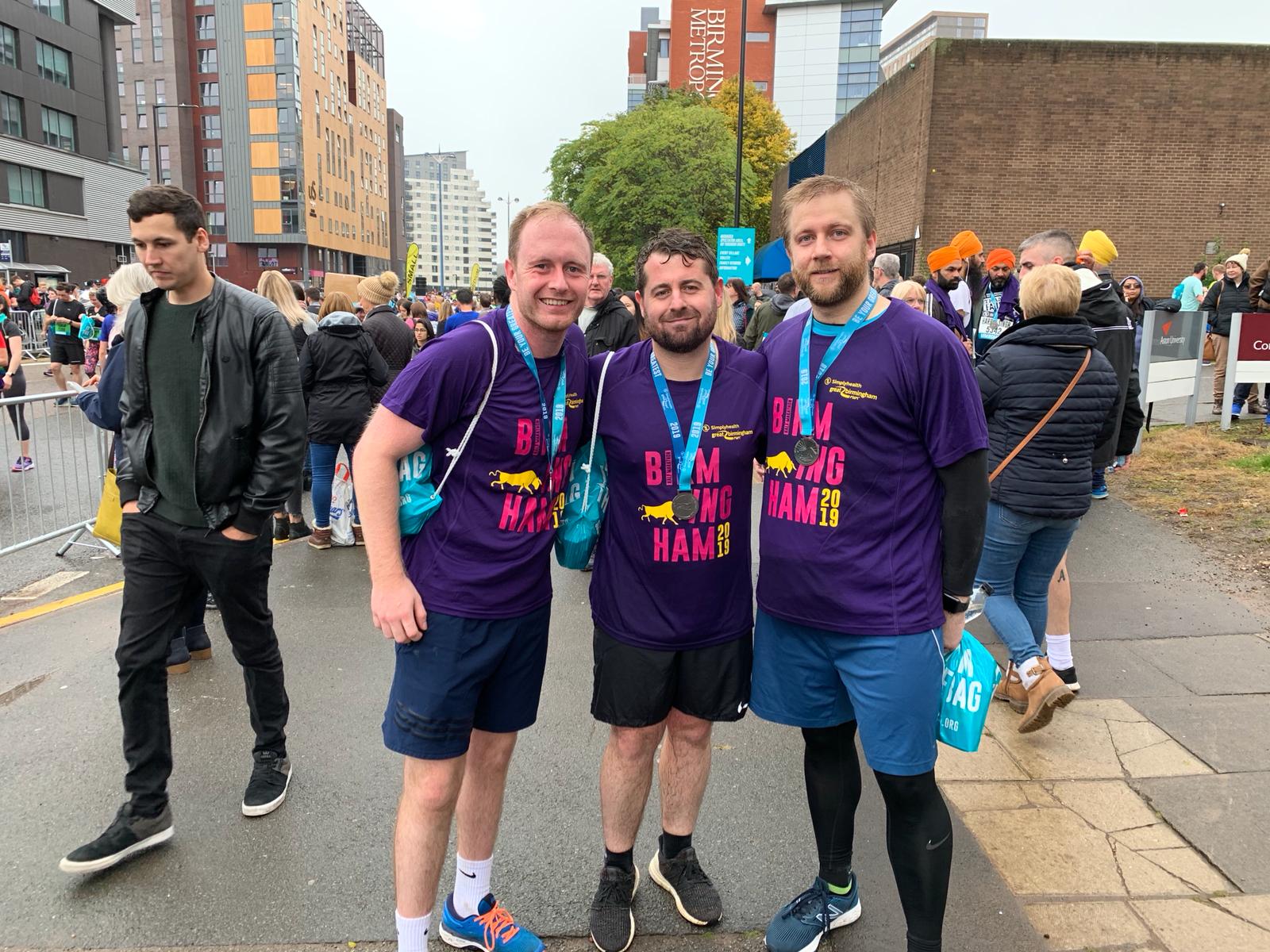 Together, these activities will contribute towards Ascenti's £6,000 fundraising target figure. 
You can view the Just Giving page here.